Archive for category Film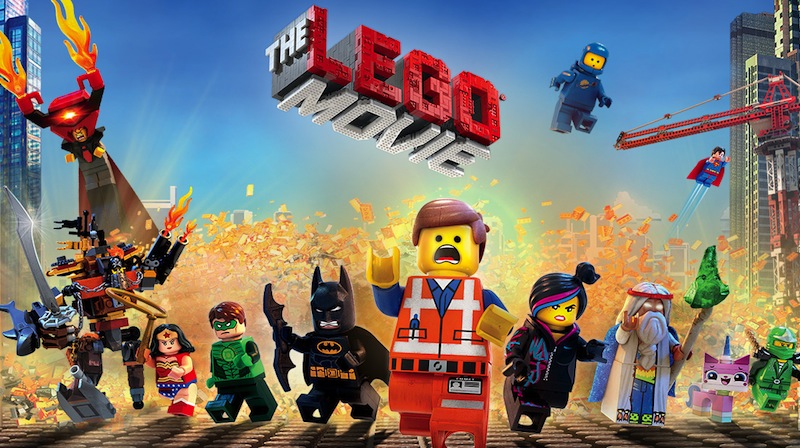 The most talked-about Oscar snub was for Selma's exclusion from the Best Director and Best Actor nominations. Surprisingly, talk over The Lego Movie's Best Animated Picture snub seemed equally controversial, perhaps even more so, particularly over at The Dissolve. And while outrage continues to follow it around, with directors Phil Lord and Christopher Miller tossing back-handed insults towards the Academy for their perceived neglect, I can't help but think that, perhaps, the Oscar voters may have gotten this one right.
To be clear, award season has always been, and continues to be, an elaborate stroke-fest: self-servicing, brown-nosing, self-celebratory crap. Most people know that most of these awards are nonsense, and the outrage only really feeds into the season's insatiable love for itself. That being said, some films are noted to be shoo-ins, particularly with the Academy increasing the number of films that could be nominated. The Lego Movie was a critical and commercial success, so it just seemed like a no-brainer that it would win Best Animated Picture, let alone be nominated for it. Yet the Academy chose: Big Hero Six, The Boxtrolls, How to Train Your Dragon 2, Song of the Sea, and The Tale of the Princess Kaguya, leaving off The Lego Movie, much to the chagrin of many people.
Not so myself. While a majority of the world saw the film and loved its clever take on the Chosen One concept, along with its comical/thoughtful take on the Lego world, I saw just a perfectly fun, cute film that nevertheless fell for the same kind of tropes that Chosen One films tend to fall into, via animation that did exactly what it was supposed to do. The Lego Movie had fun with its premise but it's difficult for me to agree that it did anything novel with it – save for an inspired climax. Beyond that, though, it possessed the kind of simplistic gags that often fill animated kids films, troubled with actors unsuited for voice over work, and the kind of average, Joe Campell-esque pacing that most critics would pan in other films, animated or otherwise.
Not to say it wasn't a bad film at all! It reminded me, in fact, of Cats Don't Dance and Over the Hedge: two animated films with comically clever group dynamics and fast-paced sequences. Yet while The Lego Movie wore its satire on its sleeve, Cats and Over were a lot more subtle about its commentary (the former's endearing homage to 40s and 50s musical animated shorts; the latter to the encroaching suburban blight on the natural environment). I love those films but I would never say they deserved Oscars, and The Lego Movie was basically a trumped up version of those films. The Lego Movie is also built on a slightly recent batch of animated films which seek to "subvert" certain tropes of animation plots – only to lean into those tropes anyway. Shrek sought to break down the happily-ever-after ending of generic fairy tale stories, only to end with exactly that, albeit on the ugly-orge side of things. Frozen tried to break free of love-at-first-sight storytelling when it comes to princesses, only to suggest the second handsome guy you meet is totally fine. And The Lego Movie, while exposing everyone to be potential master-builders, still ended up with Chosen One Emmet to be the master-builder that saved the day.
I've said this before, but most modern critics tend to be terrible at analyzing animation as a whole. They'll know the big names of animation –  your Brad Birds, Hayao Miyazakis, Chuck Jones, Tom Rueggers – and if you're lucky, they might be aware of Genndy Tartakovsky, Lauren Faust, Henry Selick, or Pendleton Ward. Critics are not voracious viewers of cartoons – the insane work of Tex Avery, the character-focused oeuvre of Paul & Joe, the wacky excellence of Mark Dindal, or the brilliantly satircal cartoons of Jay Ward. The latter, in particular, was built upon satire and subversion, with the various bits introduced in Rocky & Bullwinkle utterly annihilating generic animation tropes, and this was back in the 60s. Watching a lot of cartoons is tricky – it's time-consuming and requires a certain degree of patience – but I think to truly understand cartoons, the various approaches to visual representations, requires a certain commitment that many critics fail to take part in.
So of course The Lego Movie seems like some sort of top-notch brilliance to them. And, to be fair, there is a lot to like about it. But in the whole scheme of things, The Lego Movie, with its reliance on generic rhythms and faux-subversion, all within (and let's be blunt here) an obvious toy-based corporate tie-in, is pretty ordinary. Some people point to the film's animation as a celebratory selling point. I agree that the film's visuals were perfectly tailored to The Lego Movie's sensibility, but to be honest, the film did exactly what it was supposed to do. It committed to the "Lego" look, with the movements and pacing akin to the limited movements and pacings of the actual toys, but it actually didn't do anything interesting with it. No sharp montages. No unique comic/dramatic visuals. Nothing about the animation pushed the film aesthetically.
How to Train Your Dragon 2 (the only nominated film I managed to see this year, an unfortunate blight due to financial issues) had its flaws, too. And while I don't think it should win, I do think it's a stronger film than its reputation, with its commitment to its central family unit (before its torn asunder), its unique dragon personalities (Toothless has never seemed less adorably playful), and its mastery over its visuals and art designs. Just the scene where Hiccups reunited father and mother singer their courting song to each other is powerful stuff, with its swooping camera angles and play on the area surrounding them. It's an insular, personal film that struggled against its bombast, action-fest second half, but it understood the importance of look, feel, and meaning, in terms of the situation and the characters. In comparison, The Lego Movie was about the flair, the self-awareness, the subversion (that never was). It's a movie that leaned hard on the idea of being a self-aware toy-product, and while it did do a fine job with that limitation, it still was a self-aware toy product. Of course, this allowed for a wonderfully strong, climactic third act, but that's just the third act. Two-thirds of the film are still flat, generic, run-of-the-mill animation and pacing, with mediocre gags, less-than-average voice work, and exciting-if-passable action.
The next few weeks I'll be working my way through the rest of the nominated film as they drop on DVD. With The Lego's Movie snub, and the various flaws that How to Train Your Dragon 2, The Boxtrolls, and Big Hero Six reportedly possess, perhaps this will allow the outliers Song of the Sea and The Tale of the Princess Kaguya a larger chance to win (or maybe that this was just a weak year for animated films). But while The Lego Movie has strong moments, I can't agree that it's worth a nomination nor even the Oscar itself. It's fun but slight, ambitious but generic, fun but fluff. Admittedly I do have issues concerning the "Lego-fication" of a lot of entertainment nowadays, but even still, I wonder why it takes a product-film to bluntly emphasize the power and wonder of unbridled creativity, even though, particularly with animated films, that should be the default mindset. (Perhaps it is the lack of openness when it comes to critics and their approaches to animation – film, TV or otherwise – but that's an argument for another day.)
Dreamworks' current business struggles exist because it's too busy spreading brands instead of building them.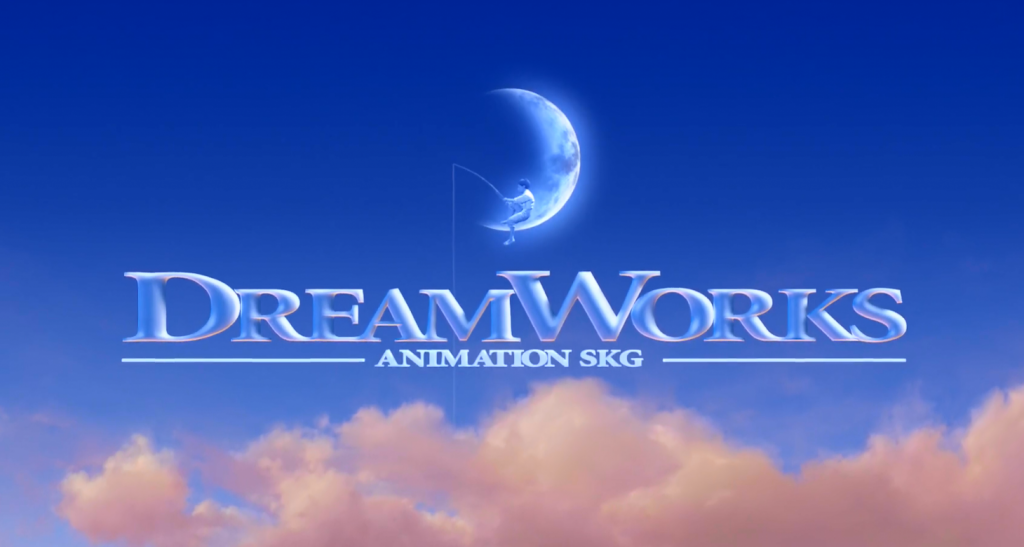 This NYTimes' writeup reads like a parody of a press release of a press release. Dreamworks Animation is rolling out a "comeback campaign" of the iconic character of Lassie, pushing the canine not as a rebooted movie star, but as a merchandise icon – a face that, most likely, will be plastered on several toys and backpacks and studio backlots and canine-related goods. Lassie, who hasn't been significantly in the public conversation since the 70s, will be forced upon us in a prepackaged mold along the line of Grumpy Cat and Doge, and of course, we all know how well corporate-backed memes work out, no matter how much money you put behind them. Time will tell if this is an effective strategy, but this pretty much a striking example of everything that Dreamworks is doing wrong.
As the article notes, Dreamworks Animation has lost money in the last two quarters, due to its underperforming films, which has also led to a wave of firings. Arguably, it forced the studio to switch the premieres of Home and The Penguins of Madagascar: the belief being that the more well-known property will do better financially than the original one, thus helping its bottom line for at least the end of the year. Beyond that though, if one were to actually look at the more specific dealings that Dreamworks have been engaging in, collectively, it reeks of desperation. No one would fault the company for its desire to put itself into as many avenues of content production as possible, producing series for broadcast networks, Netflix, and Youtube – the future of entertainment is there, somewhere, and it's good to have a foot in the ground floor of all of them – but it makes Dreamworks seem distracted and chaotic, spreading its resources thin to produce mediocre, sub-par content.
To get into the company's current mistakes, we should begin years ago, when the successes of Madagascar, How to Train Your Dragon, Kung Fu Panda, and even Monsters Vs. Aliens, put Dreamworks Animation up there along side Pixar as a studio that pushed the boundaries of animated cinema. Prior to that point, Dreamworks was a laughing stock, that silly company that made Shark Tale and Shrek, a franchise that is increasingly looked upon as a joke (in fairness, its declining-in-quality sequels contributed to that). The successes of those later films didn't give Dreamworks the kind of critical consensus that Pixar had at that time, but it proved that the studio could produce enjoyable content not stewing in pop culture references, content with large worlds, rich ideas, and, most importantly, visual variety. (Madagascar brought decent Looney Tunes-esque quality to CGI, a feat almost thought impossible; How to Train Your Dragon created soaring, breath-taking flight visuals; Kung Fu Panda made incredible, thrilling fight-sequences. Monsters Vs. Aliens was just coasting: it's a pretty terrible, forgettable film.)
Deals were put in place to create TV series out of them, which is nothing new, of course. Disney was doing that with great success in the late 90s. Penguins of Madagascar was the first one out, followed by Kung Fu Panda: Legends of Awesomeness, and while the quality of these two shows varies (Penguins of Madagascar had more good than bad episodes; Kung Fu Panda: Legends of Awesomeness, more bad than good), there was a tight focus of pushing these properties through the Nickelodeon partnership, and they were helmed with talented animation producers, who worked on classic shows like Kim Possible and Darkwing Duck. With Monsters Vs. Aliens and Dragons: Riders of Berk coming up the pipeline, a Nick/Dreamworks block of animated shows seemed both ideal and inevitable, like Marvel's deal with Disney and DC's deal with Cartoon Network. The truest form of synergy in action.
Then a lot of things broke down. Disney bought Marvel, which meant the original Marvel shows had to be cancelled and "redone," which threw fans for a loop. CN gave up on DC's properties so haphazardly, with only Teen Titans Go! being the only thing left. Nick was going through its own quiet mini-transition, doubling down on its live-action properties, which left Penguins languishing and Kung Fu Panda only intermittently aired. They were already committed to Monsters vs. Alien, which received a mild marking push, and only netted a single, mediocre season. It didn't help that Monsters. Vs. Aliens is a weak film, with characters that weren't strong or appealing enough to carry a series. But Dreamworks was committed; we could arguably say the company's current "throw it at the wall and see what sticks" mentality when it comes to branding began here.
Curiously, Dragons: Riders of Berk was sold to CN, which should've been given to Nick to push for that "Dreamworks Animation Block". The thing is, CN was going through a very rocky period, with Stu Snyder causing havoc. (His dismissal didn't help Dragon's cause, as the current slate of CN's lineup and TV show pickups clearly indicate the network is going for a signature look.) That being said, Dragons: Riders of Berk is a visually nifty show, even for TV, but is lackluster and dry, lacking any sense of character development. Its emphasis on creating "new" dragons was less a way to explore the world of Berk and more an excuse to line toy stores with new dragon action figures. Add to it the network's mild marketing push as well, and it's a wonder anyone watched the show at all.
Dreamworks first two forays into network TV animation had quality control standards, but it's clear that their minds were elsewhere. The company was, and still is, fascinated with spreading its brand(s) around, without meticulously improving them. In particular, the company has been investing heavily into online acquisitions, like this purchase of AwesomenessTV and its own Dreamworks TV initiative. The number of views these videos have are middling, but what strikes me is how greatly unnecessary they are. Random classic clips from old cartoons that the company acquired the rights to are sprinkled in with really strange "character chats," where Dreamworks characters like Po and Puss in Boots and Shrek blandly talk "to the audience" about goofy topics, topics that would appeal to seven-year-olds. Indeed, it seems like Dreamworks is treating these characters like extras from Sesame Street, but at least that show was willing to talk about jail, death, and war.
The company's flailing TV and Youtube properties are one thing, but the string of poor-performing movies after that truly hurt the company's stocks. Dreamworks' lack of focus has led to disappointments like Rise of the Guardians, Turbo, and Mr. Peabody and Sherman. Only The Croods did decent, which only garnered it a sequel (I assume it's not getting a TV show because none of the major kids networks are biting into the "movie-to-TV-show" trend anymore). How to Train Your Dragon 2 only just made significant revenue (by the studio's standard) due to global box office performances, but its weak domestic opening threw a lot of financial predictions into disarray (and Dragons: Riders of Berk's mediocrity couldn't have helped – but that's the issue. Dreamworks clearly doesn't see the property as something to build upon, collectively, like Marvel does, but more as a name brand that should just be "out there" and generate money.) It's hard to say if the studio really cares through, since the only result was several layoffs and an even more aggressive push to spread the Dreamworks brand around. By this point, they had set their eyes on Netflix.
Agreeing to produce 300 hours of content for Netflix, Dreamworks is aiming to fill that content with series based on King Julian from Madagascar, Puss in Boots, and Veggie Tales. Add to the list Turbo FAST, based on the lackluster Turbo, which currently has fifteen episodes on Netflix right now. It's a grand experiment. Netflix is only releasing this show five episodes at a time, partly due to kids eagerness to rewatch shows, partly due to the massive time-sink in producing the episodes. Titmouse does a fantastic job with a thoroughly mediocre property; I should also give props to the writers for dropping any pretext from the film and creating a goofier, looser show from the ground-up – a "Rescue Rangers meets Amazing World of Gumball" type of program. The most recent five, though, were more scatterbrained and felt a bit lazier, like weaker Regular Show episodes. Is this part of Dreamworks continued inability to focus on one thing at a time? Maybe.
After all, Dreamworks is now developing a film for Hot Stuff, which may be the most inexplicable idea from Dreamworks to date. The company is also reworking Felix the Cat into a marketing brand, which sounds slightly smarter but twice as cynical, similar to the Lassie "branding". There are rumors circling though that there may be a Felix the Cat TV show in the works, which at least gives this idea some weight. Dreamworks is doubling down on its TV animation division, which makes sense for its upcoming Netflix properties, but also adds to the growing sense that studio is culling talent less to cultivate its properties and more to just create content to simply produce and release out into the aether. The company also bought the Trolls property for unknown reasons, and is completely retooling Me and My Shadow, a film that was originally supposed to be released in March of 2014 and seems to be besieged by a host of problem, most likely more so due to the company's recent string of poor box office returns.
Which brings us back to Lassie. Reading that Times article, along with the various articles linked in this post, it's uncomfortable to read the sheer amount of corporate advertising/marketing verbiage spouted about such properties instead of any creative insights into them. That's Dreamworks' current business strategy though, and it's the studio's current dilemma – using its growing acquisitions to create brands without little consideration of their quality or how that lackluster quality would affect the bottom line of their future output. (Pixar knows that feeling; once a name associated with quality, it now has a mark against it, with critical disappointments like Cars, Brave, and Monsters University – and for the record, I liked the first two). By focusing way too much on spreading its brands around instead of working to make a few brands actually worth following, the company is hurting itself way more than it needs to be. If Dreamworks keeps it up, creating actual good work will be nothing but a dream.