Posts Tagged Cartoons
Brandy and Mr. Whiskers had the drive but never could quite get a firm handle on its characters or its comedy. Why such a funny show never could translate into an appealing one.
The mid-2000s was not really a great era of animated television. The cartoon bubble had burst, which led to the slow dismantling of Saturday morning cartoons on the prime TV networks. Cartoon Network was humming along awkwardly, Disney's animation department was a bit cluttered, searching for "stylistic" shows (read: cheaply produced), and while Nickelodeon was kicking ratings ass with Spongebob and The Fairly Oddparents, it was becoming clear that those shows were all they had. It wasn't exactly a dead period for animation, but it seemed like a direction-less era for the medium. Disney, in particular, seemed keen on culling stylistically from the past and aiming for strict gendered demographics (hence the Kim Possible/Proud Family divide). In the middle of that came Brandy and Mr. Whiskers, a two-season outlier that seemed to have no real demo at all.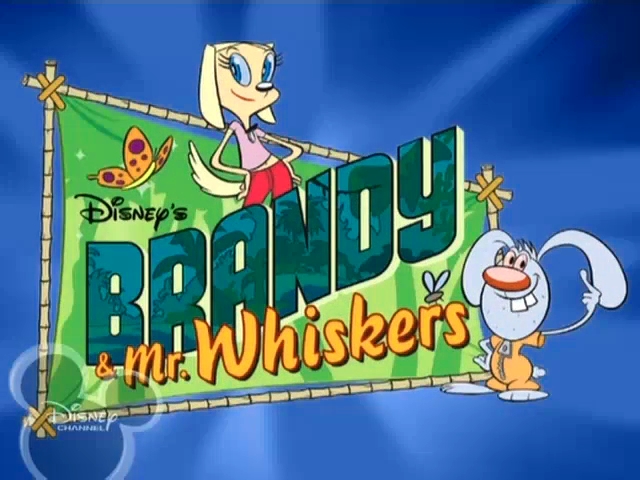 Every so often Disney tries to "do" wacky, its own take on Looney Toons-esque insanity, to mostly failed results: Bonkers, Schnookums and Meat, Fish Hooks. (Arguably the most successful one was Timon and Pumbaa, mainly because the characters were strong enough to carry the craziness, but I digress.) As I mentioned before, Disney thrives on strong characters and strong settings, but according to this take on the pre-production on the show, the execs at the network wanted to "push" things, visually, which 1) confirms a lot of what I've heard about this era and 2) suggests strongly how lost the animation division was at this point. It's clear that they wanted to "copy" Cartoon Network's unique-looking shows like Dexter's Laboratory and PowerPuff Girls without exploring exactly why those styles worked. "Style" brought nothing new to Kim Possible or The Proud Family, and it didn't bring anything new to this show either.
Not to say it's a poorly animated show. It's easy to dismiss it as another Ren & Stimpy knockoff, yet another Spumco-wannabe, but that would be lazy. In action, Brandy and Mr. Whiskers resembles more of the 1920s-1930s animated works of Fleischer studios. Hell, some of the designs resembles Disney's own style from that time period! Sure, some Spumco sensibilities are there, but the "always to the side" facial expressions with the sideways mouth is pure Fleischer, especially when you compare it something like Popeye or Felix the Cat. Depending on the animation studio, the movements and expressions could be fluid, even adorable, with unique bounces and shapes with eye and head positions. But some animation studios struggled with the style, with minimal movements, lazy repetition, and flat expressions, particularly during crowded scenes.
Yet animation studios weren't the only entities that struggled with the cartoon. Brandy and Mr. Whiskers is a show that required a certain level of commitment to its premise and its characters; some writers got it, and some just didn't. It's not a weak premise – in fact, it's pretty progressive, which I'll get to – but it is pretty outlandish, which basically means you got to love it or leave it. A pretty, snobbish canine and an insane, nutty rabbit fall out of a plane and land in the Amazon jungle, where they interact with the wacky locals while they try to learn how they can live with each other. There's no real substance here, especially since Whiskers drives Brandy crazy, which requires the writers to just have fun with it and its loose tether to even its own animated hyperreality. It's the kind of freedom that not a lot of creatives can work with, and its obvious to see certain scripts awkwardly stretch ideas with no structure in place, especially in the second season, when it drops arguably its sole rule of Brandy instigating the plot by mentioning some broad concept to Whiskers.
Not to say that Brandy and Mr. Whiskers isn't funny – it frequently is! In fact, it's cruelly funny, the kind of nasty, mean-spirited comedy that's present in Seinfeld, Archer, or Arrested Development. Brandy is exaggeratedly conceited and self-centered, treating Whiskers (and everyone else, although less so) like utter crap. Whiskers is the obvious hyperactive/moronic type, although he is a lot smarter and determined then you'd think, quite often calling out Brandy for her shit. The cast around them – Ed, Lola, Gaspar, Meryl and Cheryl, Margo – are fun in their own unique ways, and the show really picks up when they're thrown in the mix. Whiskers annoying Brandy, only for them to make up and be friends, is nonsensical (and the show expressly acknowledges this in "Dog Play Afternoon"), so the show is at its best when it brings in the rest of the cast, or when Brandy and Whiskers actually team up:
Despite Brandy and Mr. Whiskers' overall unevenness, it's… arguably one of the more progressive animated shows I've seen in a while. It feels like a broad response to the wave of girl-powered cartoons (PowerPuff Girls, Totally Spies, Life as a Teenage Robot, The Proud Family) that hit in the early 00s, and in particular it feels like a direct response to Kim Possible itself. I wrote about how monstrously disingenuous Kim is in that show, how that kind of "character" hurts its feminist aspirations more than it advocates them. And while Brandy and Mr. Whiskers certainly isn't a bastion of feminist progress, it does contextualize a "Kim" type way better than Kim Possible ever did. Plus, it has more female characters in the mix, of different backgrounds. Margo is the Bonnie to Brandy's Kim, Lola is Hispanic, and Meryl and Cheryl are (coded) black. Most importantly, they all get into the wackiness with aplomb and aren't regulated to "safe" or "straight man" status. Just listening to the show and its mix of voices is a revelation; even cartoons today are driven by male (white) voices, give or take a Steven Universe.
Yet even with that cast, Brandy and Mr. Whiskers never can quite expand past its basic rhythms. Brandy and Mr. Whiskers has the verve and comic chops in place, but struggles to push beyond that. While something like, say, The Penguins of Madagascar (a show that the executive producers of Brandy and Mr. Whiskers, Bill Motz and Bob Roth, worked on extensively) could build upon the goofy and silly layers of its characters and comedy, Brandy and Mr. Whiskers never seems willing or comfortable to take that extra step. Sure, it smartly moves away from the formulaic nature (Brandy says something that Whiskers ought to do, in which things hilariously fall apart from there) of its first season in the midst of its second season, but doesn't know what to do given that new-found freedom. It falls back on elaborate crushes, boyfriend chases and more nonsensical premises, with only a few episodes actually possessing what could be construed as a real purpose. The clearest sign there are struggles? Some episodes possess unfulfilling, unsatisfactory end tags that are obviously undercooked. It's not a thing that the show builds up on; they're clearly placed on to pad the final minutes of episodes so they can fill the full eleven minutes:
Brandy and Mr. Whiskers is an eager, hungry show, committed to its silliness with plenty of loony, physical gags, absurd characters, and enough self-awareness to make Animaniacs blush. It's also hurt by some weird, poorly utilized edits that seem as if they were done to avoid animation mistakes, and lack luster endings that seem to 1) kill the little dramatic momentum that the show actively possesses, or 2) double-down on its cruel nature. Cute families of animals are killed off; characters in which Brandy and Mr. Whiskers treat terribly are never given their proper due; hell, "The Tortoise and the Hare-Brain," one of the funniest and most inspired episode of the show, ends with a wildly tone-deaf joke that implies interracial relationships as problematic.
Yet that's the core issue with Brandy and Mr. Whiskers. It's a hilarious show that is also often dark and brutal, a black comedy that often borders on exposing misguided values with little about it that was appealing. It's smarter and more in-tuned with itself then you'd think, but it'd also hurt by uninspired scripts and thinly-pointed gags about the callous destruction of the rainforest with little to no insight. It utilizes some of current comedy's most potent set-ups: cutaways, smarm, self-awareness, irony (particularly about how lame forced heart-warming moments are), but never offers anything new to take its place. At its core was the bizarre, tricky interplay between Brandy and Mr. Whiskers themselves, two characters who never clicked as friends nor enemies nor teammates – and with the core leads purposely "unconnectable," so to is the show as a whole, despite its laughs and moments of cleverness.
Perhaps there's a deeper meaning with Brandy and Mr. Whiskers: a show about two American figures – one arrogant, brash, and selfish, the other moronic and chaotic – literally dropping into a new, established culture that is forced to kowtow and submit to their behavior with begrudging reluctance. Sure, they may introduce Western concepts to this culture, such as fashion and currency (undercut, somewhat, with the introduction of the mall in the second season), but that introduction is portrayed as not at all wanted, a corrupting influence that's more trouble than its worth. Brandy and Mr. Whiskers exemplifies that concept, a show that has the right ideas and attitude, but lacks the kind of heart needed to sustain itself. Like the show's titular characters, Brandy and Mr. Whiskers is trapped in a comically nonsensical jungle with no real desire to escape.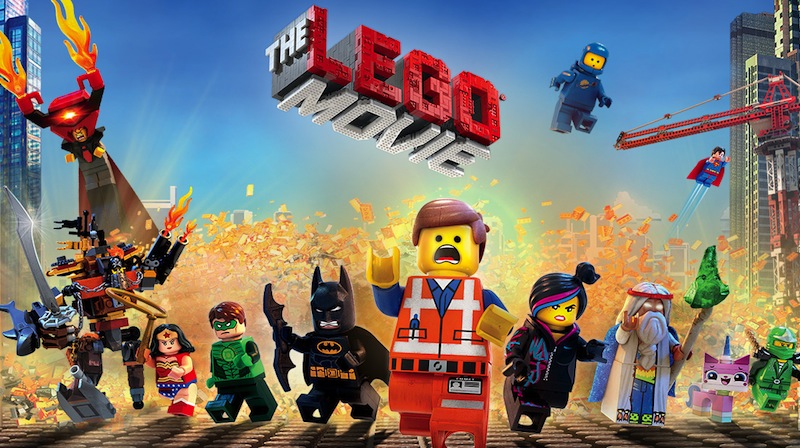 The most talked-about Oscar snub was for Selma's exclusion from the Best Director and Best Actor nominations. Surprisingly, talk over The Lego Movie's Best Animated Picture snub seemed equally controversial, perhaps even more so, particularly over at The Dissolve. And while outrage continues to follow it around, with directors Phil Lord and Christopher Miller tossing back-handed insults towards the Academy for their perceived neglect, I can't help but think that, perhaps, the Oscar voters may have gotten this one right.
To be clear, award season has always been, and continues to be, an elaborate stroke-fest: self-servicing, brown-nosing, self-celebratory crap. Most people know that most of these awards are nonsense, and the outrage only really feeds into the season's insatiable love for itself. That being said, some films are noted to be shoo-ins, particularly with the Academy increasing the number of films that could be nominated. The Lego Movie was a critical and commercial success, so it just seemed like a no-brainer that it would win Best Animated Picture, let alone be nominated for it. Yet the Academy chose: Big Hero Six, The Boxtrolls, How to Train Your Dragon 2, Song of the Sea, and The Tale of the Princess Kaguya, leaving off The Lego Movie, much to the chagrin of many people.
Not so myself. While a majority of the world saw the film and loved its clever take on the Chosen One concept, along with its comical/thoughtful take on the Lego world, I saw just a perfectly fun, cute film that nevertheless fell for the same kind of tropes that Chosen One films tend to fall into, via animation that did exactly what it was supposed to do. The Lego Movie had fun with its premise but it's difficult for me to agree that it did anything novel with it – save for an inspired climax. Beyond that, though, it possessed the kind of simplistic gags that often fill animated kids films, troubled with actors unsuited for voice over work, and the kind of average, Joe Campell-esque pacing that most critics would pan in other films, animated or otherwise.
Not to say it wasn't a bad film at all! It reminded me, in fact, of Cats Don't Dance and Over the Hedge: two animated films with comically clever group dynamics and fast-paced sequences. Yet while The Lego Movie wore its satire on its sleeve, Cats and Over were a lot more subtle about its commentary (the former's endearing homage to 40s and 50s musical animated shorts; the latter to the encroaching suburban blight on the natural environment). I love those films but I would never say they deserved Oscars, and The Lego Movie was basically a trumped up version of those films. The Lego Movie is also built on a slightly recent batch of animated films which seek to "subvert" certain tropes of animation plots – only to lean into those tropes anyway. Shrek sought to break down the happily-ever-after ending of generic fairy tale stories, only to end with exactly that, albeit on the ugly-orge side of things. Frozen tried to break free of love-at-first-sight storytelling when it comes to princesses, only to suggest the second handsome guy you meet is totally fine. And The Lego Movie, while exposing everyone to be potential master-builders, still ended up with Chosen One Emmet to be the master-builder that saved the day.
I've said this before, but most modern critics tend to be terrible at analyzing animation as a whole. They'll know the big names of animation –  your Brad Birds, Hayao Miyazakis, Chuck Jones, Tom Rueggers – and if you're lucky, they might be aware of Genndy Tartakovsky, Lauren Faust, Henry Selick, or Pendleton Ward. Critics are not voracious viewers of cartoons – the insane work of Tex Avery, the character-focused oeuvre of Paul & Joe, the wacky excellence of Mark Dindal, or the brilliantly satircal cartoons of Jay Ward. The latter, in particular, was built upon satire and subversion, with the various bits introduced in Rocky & Bullwinkle utterly annihilating generic animation tropes, and this was back in the 60s. Watching a lot of cartoons is tricky – it's time-consuming and requires a certain degree of patience – but I think to truly understand cartoons, the various approaches to visual representations, requires a certain commitment that many critics fail to take part in.
So of course The Lego Movie seems like some sort of top-notch brilliance to them. And, to be fair, there is a lot to like about it. But in the whole scheme of things, The Lego Movie, with its reliance on generic rhythms and faux-subversion, all within (and let's be blunt here) an obvious toy-based corporate tie-in, is pretty ordinary. Some people point to the film's animation as a celebratory selling point. I agree that the film's visuals were perfectly tailored to The Lego Movie's sensibility, but to be honest, the film did exactly what it was supposed to do. It committed to the "Lego" look, with the movements and pacing akin to the limited movements and pacings of the actual toys, but it actually didn't do anything interesting with it. No sharp montages. No unique comic/dramatic visuals. Nothing about the animation pushed the film aesthetically.
How to Train Your Dragon 2 (the only nominated film I managed to see this year, an unfortunate blight due to financial issues) had its flaws, too. And while I don't think it should win, I do think it's a stronger film than its reputation, with its commitment to its central family unit (before its torn asunder), its unique dragon personalities (Toothless has never seemed less adorably playful), and its mastery over its visuals and art designs. Just the scene where Hiccups reunited father and mother singer their courting song to each other is powerful stuff, with its swooping camera angles and play on the area surrounding them. It's an insular, personal film that struggled against its bombast, action-fest second half, but it understood the importance of look, feel, and meaning, in terms of the situation and the characters. In comparison, The Lego Movie was about the flair, the self-awareness, the subversion (that never was). It's a movie that leaned hard on the idea of being a self-aware toy-product, and while it did do a fine job with that limitation, it still was a self-aware toy product. Of course, this allowed for a wonderfully strong, climactic third act, but that's just the third act. Two-thirds of the film are still flat, generic, run-of-the-mill animation and pacing, with mediocre gags, less-than-average voice work, and exciting-if-passable action.
The next few weeks I'll be working my way through the rest of the nominated film as they drop on DVD. With The Lego's Movie snub, and the various flaws that How to Train Your Dragon 2, The Boxtrolls, and Big Hero Six reportedly possess, perhaps this will allow the outliers Song of the Sea and The Tale of the Princess Kaguya a larger chance to win (or maybe that this was just a weak year for animated films). But while The Lego Movie has strong moments, I can't agree that it's worth a nomination nor even the Oscar itself. It's fun but slight, ambitious but generic, fun but fluff. Admittedly I do have issues concerning the "Lego-fication" of a lot of entertainment nowadays, but even still, I wonder why it takes a product-film to bluntly emphasize the power and wonder of unbridled creativity, even though, particularly with animated films, that should be the default mindset. (Perhaps it is the lack of openness when it comes to critics and their approaches to animation – film, TV or otherwise – but that's an argument for another day.)
Through 155 episodes, 4Kids' 2003 Teenage Mutant Ninja Turtles managed to maintain a relatively consistent high quality, but not by committing to the tone of the comics – by committing to itself.
The one thing that every good cartoon needs isn't great animation, tight storytelling, excellent art direction, or appealing characters. Sure, all of those are desirable, and every creative team should aspire to achieve those goals, but the number one thing necessary to a sustainable, enjoyable cartoon is commitment. Cartoons are, almost by definition, so loose and free and unrestrained, that any ridiculous, unrealistic premise can take surprising form and shape if everyone on board commits to the idea(s) and the ideal(s) of the cartoon. Commitment isn't something you can put on paper or thrust into a few characters. Everyone has to agree to the set-ups AND the various plot catalysts that are inherent in the show's premise. Everything that does happen, no matter how crazy, has to somehow come back the the core nature of the show and its characters.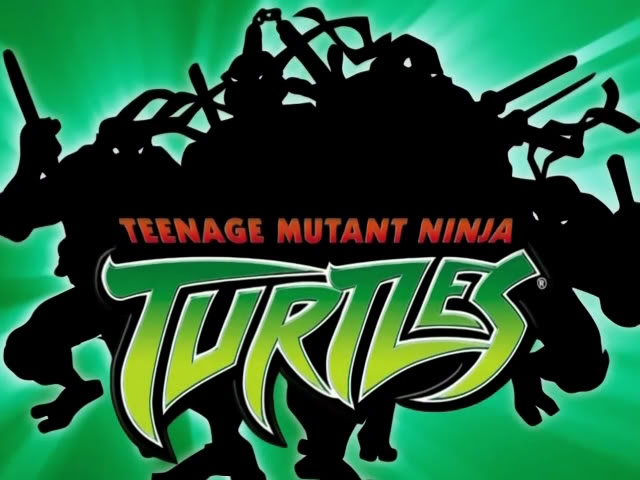 This is a roundabout way of explaining why basically the 2003 version of Teenage Mutant Ninja Turtles managed to maintain a high (well, appealing) quality through its seven season, 155-episode run. Whether shooting the four brothers across space, cyberspace, dimensions, time, pseudo-time, dream-scapes, or whatever crock-pot crazy story the writers cooked up, the show never shied from some core, committed basics: the natural characterizations of the four brothers and their pseudo-father (and their rich, always-potent familial connection); the intense, well-done action scenes; the unique seasonal choices that threw the cast into unique and varies circumstances; the myriad of diverse, outlandish characters that popped in and out of the turtles' lives. SO much happened in Teenage Mutant Ninja Turtles during its entire existence, but whatever DID happen, the writers and animators were committed to it. Even its weakest, wackiest premises were given solid, well-told stories: with seven season and one final TV-movie to muck things up, I'd be hard-pressed to declare any season or arc as an abject failure (and I'll get more into that during this review).
I'm going to put a lot of the show's success on Chuck Patton and Roy Burdine's shoulders, the directors of the majority of the episodes (with credit also to the sheer influx of various writers that flowed in and out over the years). Every iteration completely up-ended the show – whether by changing the tone, the designs, the flow of action, the locations, the story-arcs, etc., all at the expense of a (increasingly obvious) shrinking budget and network interference – and Patton and Burdine managed to crank out fantastically energetic, entertaining episodes day in and day out. Even if the Lost Episodes, Fast Forward, and Back to the Sewer episodes disappointed fans (something I'll get into a bit later), they still managed to produce delightfully watchable television.
All that's primarily due to the show's commitment. No matter what crazy event came into the turtles lives, the writers and animators approached it one hundred percent. No matter what insane limitations and forced changes were passed down on the creative team, they bit the bullet and cranked out good work. With cartoon writers these days seemingly struggling with storytelling with a 23-minute timeframe (The current Teenage Mutant Ninja Turtles and The Adventures of Puss and Boots are two glaring examples), it's refreshing to watch a show that can handle a solid, straight-forward story with genuinely tight action, real dramatic stakes, impressive characterizations, and actual humorous moments – all done within structurally competent stories and direction.
Teenage Mutant Ninja Turtle's major strength probably came from two key aspects: 1) treating the show like a comic, and 2) spending the time to establish every and all major plot changes. The first allows for slick visuals and dynamic animation (including constantly changing aspect ratios, the TV way of mimicking comic panels), particularly around large-scale fight sequences, while the second allows for characters and plot points to breath, particularly important when time/space/dimensional travel becomes a lot more significant. Animators get creative freedom; writers get creative freedom. Combined, the two aspects allow audience members to get drawn into borderline-incredulous storylines. Sure, the basic Teenage Mutant Ninja Turtles story – where Leo is stalked, thrown into April's apartment; where they all escape to the farmhouse and recover; where they return to New York and finally beat back the Shredder – is there, and smartly drawn out to emphasize the sheer seriousness and intensity of the arc.
When the brothers are warped into some bizarre space war between humanoids and alien-dinosaur people, discover an underground civilization of transformed monsters, battle along side parodies of Marvel/DC superheros, or when sucked into an alternate universe that involves a large-scaled, competitive battle nexus, a la Mortal Kombat – these kinds of stories threaten to completely throw the core nature of Teenage Mutant Ninja Turtles for a loop. But the show maintains its composure, focusing on those two aspects from above, delineating multi-part arcs to ease in the strangeness – mini TV movies, basically. This opens up the door to some pretty crazy, but wildly entertaining stories down the line, both dark and light, and for the most part all intriguing.
A lot of fans disliked the fourth season take on Leonardo, who became a darker, more emotionally-distant brother after the crazy events of the third. I thought it was a bold choice; the show clearly didn't take Leo's view as gospel, and the remaining brothers/Splinter tried desperately to help him. It was a real challenge, and it worked well, making Leo's breakthrough all the most satisfying. It unfortunately led to The Lost Episodes, which didn't originally air at first. They were released after the Fast Forward season, and it's clear why. It feels like the creative team wanted to try a "Turtles, but in school" set-up, but also attempted to go for the strangely popular Dragon Ball Z fanbase. Clearly cobbled together in a rush, The Lost Episodes are, while not awful, definitely way out the creative team's range. But they try, and the very attempt makes it a lot more watchable than it has any right to be. Still, The Lost Episodes are by far the weakest season.
Fast Forward, meanwhile, definitely feels like network interference. Throwing a cast of familiar characters into the future was always a go-to move to try and revitalize a series. It's also a bit more sillier, with Serling's robotic annoyance, Constable Biggles uselessness, and Mikey's more mischievous, goofier behavior taking up more screen time. But the writers, being professional, still make the most of it, with some solid, tense episodes and pretty intimidating villains. That season's potential was also cut short, with a bunch of episodes left on the storyboard wall as Back to the Sewer debuted. It has the same tone as Fast Forward, more or less set up to finish up the series on a high note. Even though that season also was clearly cut short, time-and-budget-wise (nothing comes of the first episode's "three Shredders" set up), the season is still relatively strong, its characters still on point, and its stories still well told, with a rushed but wonderfully resonant finale that sums up the entire season as a whole. "Wedding Bells and Bytes" exemplifies the show's core strength – it's constant commitment to whatever change comes its way.
The glowing praise here can't mask the show's few flaws, which are, while tiny, rather significant. The main one is that every single villain is a mustache-twirling figure of evil of some type, heavy on exposition and rants with little in terms of development. They do try to explore Stockman a bit, but his life story comes a bit too late, his massive ego way too ridiculous to pull back from. (Bishop's arc overall is much better, although he's was so much more entertaining as a villain). Stockman's literal, constant dismemberment is also disconcerting, as being the only major minority character on the show; watching his hubris, submission, and destruction to others is a bit uncomfortable to watch, time and time again. Poor treatment of female characters is also the show's flaw. April is established as a scientist but only occasionally exercises that level of intelligence; her training by Splinter never results in anything, either (Karai, on the other hand, fares better). Generally speaking, the characters are second-fiddle to the scope of the show, which is fine, but major players like April and Stockman deserve better.
Yet despite the flawed characters, changing premises, shifting tones, and various character designs, Teenage Mutant Ninja Turtles never really lets up, constantly chugging out engaging episodes and real character moments that remained at a high caliber. The series ended its run (and celebrated its 25th Anniversary) with "Turtles Forever," a fantastic, high-energy trip down memory lane, with the 2003 team meeting up with the 1987 team and battling 2003 Shredder, Karai, 1987's Shredder, and 1987's Krang. It's filled with cameos and references to the various versions of the franchise, culminating in a self-referential (and self-deprecating) battle with the 1984 Mirage Comics version of the Teenage Mutant Ninja Turtles. It's hilarious and amazing, with top-notch animation and clever touches, making it one of the best parodies/homages in ages. It also makes a fantastic capper to a fantastic show, a distillation of a series that ran its paces and constantly delivered.
Turtles forever, indeed.