Posts Tagged Comedy
If you haven't heard by now, Disney is developing a CGI/live-action film of their classic Disney Afternoon series Chip n' Dale Rescue Rangers. This happens to be on the heels of the recent announcement of a CGI film version of the video game Sly Cooper. This announcement came a couple of months after the first surprise announcement of a upcoming CGI Ratchet & Clank film. (The latter two are being animated by the same studio.)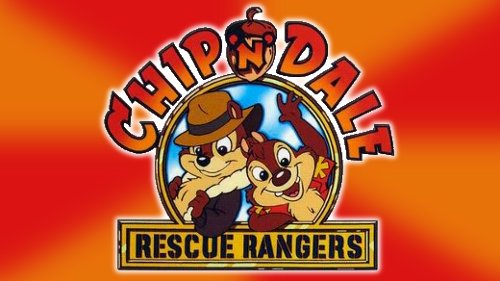 This is somewhat unexpected and unprecedented. Not because they're adaptations of classic, well-known franchises, but because of the specific choices that were made here. In the case of Sony's games, Ratchet and Clank and Sly Cooper seemed to be on their way out, the last bastion of an era of mascot-based games in a world of gritty, heavy shooters. The last two games were relatively well-reveiwed and probably made a decent amount of money, but it's difficult to claim they did SO well as to spawn a movie. Yet, every film based on the big-hitter games – Uncharted, Halo, World of Warcraft – have all stalled and/or proven to be problematic. Both games have the potential to be interesting films (Ratchet and Clank moreso than Sly Cooper), but the idea always seemed lofty, the fandom's unachievable wet dream. And yet, here we are.
Most likely, Sony saw Dreamworks' heavy push into the animated franchise end of things, with its multiple films and TV shows and agreements with Netflix, and wanted a piece of that pie. If the films do well, most likely TV shows will follow (as for more games? Maybe, although that's difficult to say right now). It helps that both films seem to be tied to those people who worked on the games, but films are a whole 'nother ballgame with a less than stellar track record when it comes to video game adaptations. Still, I can't help but hope – I have long wanted to see these iconic characters outside their gaming forms, reaching a broader audience. If this works out, perhaps more gaming companies (EA in particular – there isn't a money-making scheme they WON'T try) will get back to creating mascot-based games, if the ultimate goal is to spawn a franchise across multiple media formats. Maybe, just maybe, those mascots will be pushed into next gen gaming mechanics, beyond idealized 3D platformers. Imagine playing a cute purple alien in a game with the sophistication of Deus Ex.
Disney's take on a live-action Rescue Rangers somewhat fits along the same lines, but in many ways it's wholly different. Disney is probably thinking more along the lines of Alvin and the Chipmunks and G-Force. This should give everyone pause. Rescue Rangers was quietly creative and clever, a fully realized miniature world that existed among the feet of humans. This live-action adaptations, which looks increasingly likely to avoid using anyone connected with the original show, may turn this group of flawed, complex rodents into comedic visual eye candy. (They also claim this will be an origin story – unless they basically do a CGI version of the "To The Rescue" five-parter, this probably will be terrible. They'll also probably do that thing where the Rangers wear clothes but all the other talking animals don't, which will be bullshit since the whole point is that the smaller animals DO where clothes. But I digress.)
The original Rangers were a tight-knit group of flawed critters – Dale was too scatterbrained, Chip was too stuck-up, Monty was conceited, Gadget was absent-minded, and Zipper was insecure. As silly as the show was, they were characters. They had desires and feelings and flaws, and the original writers put in the work to make the characters and world of the Rescue Rangers feel "real." With the likelihood of the original creators not being involved, there's a chance that the creatives chosen to take up this film will take the easy route – a simple story involving kids and some adult that needs to "believe" or some shit, with a cringe-worthy dance routine. (TO BE FAIR, the original show had cringe-worthy dance routines, too.) But there is potential with fresh crew, in particular if they're fans of the old show. There's a chance that they can be respectful of the original series while pushing it in an interesting direction. Gadget going overboard with internet-speak will be terrible; Gadget quickly getting the hang of the internet has potential.
The question on my mind is – how is Disney going to approach this film in relation to the original series? That is, will Disney, at any point, acknowledge its relationship with the original show? Will they air (or at least put on their Youtube page) the original show? Obviously there's a huge nostalgia angle that Disney is exploiting here, but the question is how far will they go with it. Alvin and the Chipmunks didn't exactly inspire legions of people to see the originals, but then again, the cartoons and songs are already readily accessible if you know where to look. Disney is notorious for keeping a certain sect of its past output under lock and key.  So, I'm not too sure they'd jump aboard tying the film to its Disney Afternoon ancestor. If they did, they'd have to also deal with the question of it's other DA shows – Ducktales, TaleSpin, Darkwing Duck, and so on. How far would that go? I mean, their later output – Goof Troop, Bonkers, Mighty Ducks, Quack Pack – isn't so hot (I purposely skipped the shows based on Disney films for obvious reasons).
The fact that these films are coming out is kind of a big deal, though. There's been growing appeal among CGI creations, both ironic and unironic, and while many people roll their eyes at yet another batch of talking pixels, the technology, and the realistic approach to that technology (not to mention that sweet, sweet green) has a lot of people excited. Some of the best CGI creations in the last few years – Smeagol in Lord of the Rings, the Navi in Avatar, that big ol' ape in Rise of the Planet of the Apes – only has audiences and executives alike eager for more. Hell, ninety percent of the talk over Marvel's new Guardian of the Galaxy film was centered around their talking raccoon. The people who scoff at "how silly" such a character might be seem to be more in the minority as filmmakers finally take them seriously and not comic relief iconography. How can these people be taking seriously when they ridicule a talking animal with a gun while rooting for a god from a magical planet wielding a massive hammer? This argument is pretty much invalid.
What's next is still up in the air, mostly dependent on how well these films do. While there are some reservations about these announcements, there's definitely potential, which is hugely dependent on who's involved and their dedication to the material being adapted. I'm reserving judgment of the films themselves until the release date, but I'm more curious about what talking creature comes next, and whether it'll be sincere or cloying.
Tumblr Tuesday is back, ya'll!
After a pretty crazy month of being sick, then going on vacation, then being sick AGAIN, I'm finally healthy and got my creative juices flowing! Strangely enough, tumblr was rather uninteresting during all of January. But I did find some interesting things:
 — First, I share some comments on Paul Dini's comments on Cartoon Network's "anti-female demo" policy:
http://totalmediabridge.tumblr.com/post/70409972847/on-cartoon-networks-anti-female-demo-policy
— Some pics of The Proud Family Suga Mama being old and badass (I guess):
http://totalmediabridge.tumblr.com/post/70626629381/rat2rrj-thegoddamazon
— [YAWN] Someone typed out Yakko's "Countries of the World" song from Animaniacs:
http://totalmediabridge.tumblr.com/post/71272675144/unfollovving-trickstercharliebradbury
— I seriously need to write about the brilliant insanity of The Grim Adventures of Billy & Mandy:
http://totalmediabridge.tumblr.com/post/71419939642
— A terrible but truthful understanding on how we view "evil" people (good for writers aiming for villainous characters):
http://totalmediabridge.tumblr.com/post/71544879897/pendulumwing-timelady-of-221b
— George Washington has had it with America's bullshit:
http://totalmediabridge.tumblr.com/post/72877577978/the-prince-is-right-divorcedreality-george
— Some tutorials on using a grid template for artist types:
http://totalmediabridge.tumblr.com/post/74663640566/aeolian-mode-i-sort-of-taught-myself-how-to-do
— Someone compared various TV shows to famous rappers, and it's scary how accurate he is:
http://totalmediabridge.tumblr.com/post/75049280669/deadlinecom-these-guys-crushed-it
— Once again, Phineas & Ferb breaks itself for humor, making shows like Community look amateurish:
http://totalmediabridge.tumblr.com/post/75151761510/c2ndy2c1d-this-fuckin-character-design
— Slut-shaming, 16th-century style:
http://totalmediabridge.tumblr.com/post/75285718852/nosocialsavy-oldrowley-barackfuckingobama
— Drinking differences between Australia and America:
http://totalmediabridge.tumblr.com/post/75286170770/lovewithallyouvegot
— Slut-shaming, gay-mer style:
http://totalmediabridge.tumblr.com/post/75286456334/angelbladenovak-kid-with-a-trident-ciechi
— And coming full circle, more people weigh in on Cartoon Network's "anti-female demo" policy and how utterly, insanely stupid it is:
http://totalmediabridge.tumblr.com/post/75309507647/another-side-effect-of-this-girls-dont-buy-cartoon