Posts Tagged Movies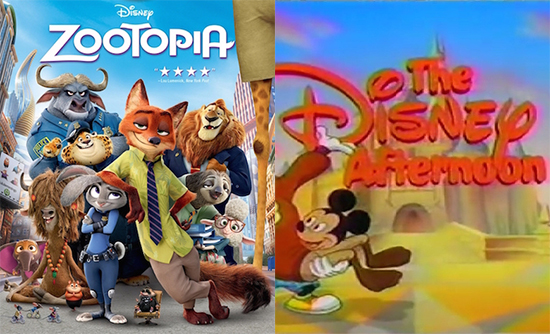 Alan Young passed away on may 19, 2016. To many, he was the lead farmer who could communicate with talking horses on Mr. Ed. To others, he was the perennial voice of Scrooge McDuck in Ducktales, the irascible richest duck in the world who led the way for one hundred episodes, one theatrical film, a number of classic and modern shorts, and even in the Nintendo reboot of the Capcom game. Young's passing was memorialized by many of those who worked with him in TV, film, and gaming, yet in terms of the animation community at large, both creators and critics were mostly silent. It was a widely mute, seemingly moot passing: a death of the lead of what could arguably be the most important, game-changing cartoon in the last twenty-five years. Yet it's representative of the general malaise, it seems, of the pop cultural response and respect to Disney's 1980s-1990s animated output, which we could call The Disney Afternoon*.
I mention the Disney Afternoon for a reason. The kinds of cartoons that Disney produced – from the two cutsey-yet-complex starters The Wuzzles and The Adventures of Gummi Bears, to the TV show versions of Aladdin and The Lion King – really weren't what we think of cartoons these days, or even what we thought of cartoons back then. In our current culture, we think of cartoons in sort of broad categories: wacky, silly, and childish; action and (super)heroic; adult and poignant; adult and absurd. Disney's cartoons, however much they leaned into any of those categories, were anything but. At their core, the Disney Afternoon lineup were driven by adventure, specifically by strong, specific, and non-human characters who sought items, emblems, villains, and icons across multiple locales that thrived with an unique locality and ecology all its own. They were truly their own thing: the cuddly Gummi Bears with their thriving, complex society; the talented-yet-lazy ursine pilot with a surrogate son and a fussy-yet-determined boss; the team of rodents who actively sought to help others as they struggled to help themselves. Even as the quality of the shows varied throughout the years, the core nature of these shows thrived with exaggerated characters who were never-the-less grounded with real emotions, in worlds that only touched upon what could be possible in their unique, respective universes.
*******
There's been a lot of shock and surprise over Zootopia's runaway success, the only original animated Disney film to gross over a billion dollars globally since Frozen, and it's been admittedly a bit frustrating to see how people both misinterpret the movie and/or downplay its proven success. I've seen a lot of explanations and theories that I've disagree with (the "night-howlers as crack" being particularly insidious), but what prompted me to write this was this fairly dismissive piece. Mr. Spiegel is a fine writer, but the impression I get is that instead of praising Zootopia's success and offering a credible theory as to why it's been a global box-office draw, he dismisses the billion-dollar revenue as a new normal, a "non-event." Which is… pretty disingenuous. As of this point, only Marvel properties have hit the billion dollar mark on their own, as well as a handful of Disney properties (give or take a Minions, which success is couched more in its universality and less in its quality). Not only has Zootopia resonated with audiences across the world, it has incredible rave reviews; yet, at the same time, those reviewers, along with Spiegel, seem flabbergasted to place the film's success in any context. Spiegel mentions how Zootopia lacks any real Disney World or Disneyland presence, which mainly speaks to Disney's surprise that the film did so well, not to the "perplexing" nature of the film not gaining much cultural permeation (although I would argue it has, particularly on social media).
Spiegel's confusion is understandable. The creators and directors of Zootopia often cite Robin Hood as the example in which the film draws its inspiration, and no one could argue that. Yet I feel like Zootopia also draws a tremendous amount of inspiration from The Disney Afternoon, shows often staring talking animals of a various sort in vibrant environments, shows that were also surprisingly deep and complex and meaningful in small ways. And these shows also lack cultural permanence as well. They are rarely showcased at Disney World or Disneyland. They are not quoted on social media or often gif'd or cited as inspiration by many of today's current batch of animators (I have yet to see an interview with Byron Howard or Rich Moore that brought up TaleSpin as an inspiration, a show that might have well have taken place in 1920-Zootopia.) These are shows that are regularly taken down from Youtube and, until recently, only had (semi-incomplete) DVD releases. Zootopia's lack of cultural permanence mimics that of the Disney Afternoon's cultural permanence.
Yet I would argue that Zootopia's success is exactly due to an audience that's craving that kind of entertainment – films and/or TV shows driven by an adventurous spirit, led by non-human characters who feel grounded, real, and relatable, all within out-sized worlds that connect to our worlds in more ways than one. The aesthetics and atmosphere of Zootopia fit squarely within the aesthetics and atmospheres of the various Disney Afternoon cartoons: they may not match one-to-one, but they all possess similar criteria: strong, flawed, non-human characters; bursts of silliness mixed with raw, poignant moments; adventure-driven stories that far surpass the need for excessive silliness or wackiness; strong, detailed visuals and proportional character designs; clever uses of pop cultural references that neither stop the flow of the story or interrupt the proceedings for the easy gag. And even though the elements of both the film and the classic animated line-up seem absent from all social cachet, I think audiences are craving it. Viewers are way more open to the kind of entertainment they can find solace in as nerd spaces open up: Steven Universe and My Little Pony and the myriad of superhero films have expanded fanbases considerably. Back in the 90s, small but dedicated fans wanted to live in Gummi Glen, Saint Canard, or Cape Suzette**. Today's audiences can add Zootopia to that list.
I believe this is what Dreamworks attempted to do in the 2000s. As the less-respected studio began netting large scale success with Kung Fu Panda and How to Train Your Dragon (another movie that seemed to have legs, financially), the studio sought to expand their visual worlds and rich characterizations onto the small screen. For a little while, it was a success, with Penguins of Madagascar a solid hit for Nickelodeon, which could be categorized as a wackier version of Rescue Rangers. Kung Fu Panda: Legends of Awesomeness was a solid follow-up, and Dreamworks followed that up with the Dragons series and Monsters vs. Aliens. But it became clear that Nickelodeon interference, combined with the limitations of the TV CGI landscape, deeply held things back. Nick never established a full Dreamworks block (Dragons went to CN, which promptly burned off the show, which was egregiously boring anyway). Kung Fu Panda, potentially closer to Darkwing Duck's sensibility (a few writers wrote for both shows!), squandered its potential by leaning way too hard on its lead's silliness instead of adequately building up its cast and its Valley of Peace locale. Monsters Vs. Aliens just wasn't good. Given the deal between Dreamworks and Netflix soon after, Nick basically decided to cut its loses and moved on. (And no, the Dreamworks shows on Netflix have not quite matched the aesthetics of the Disney Afternoon.)
I'm not even sure it would have mattered. Dreamworks' shows have yet to capture cultural permeation either. Except for perhaps Shrek memes, not a single show, either one Netflix or Nickelodeon, seems particularly discussed anywhere, despite the accepted fact that Dreamworks' television decision is apparently still financially viable. All Hail King Julian has gotten the occasional note in the media, and most recently, Voltron has gotten the social landscape talking. All Hail King Julian sort of resembles Marsupilami, in that it's focused on the antics of forest-based critters, but with bursts of cultural/social commentary that's extremely hit or miss. (It actually functions better the rare times it focuses on its characters and pushes them in unique, new, personal directions, but it's unfortunately pretty rare). And Volton, despite its high quality, doesn't adhere to any of the Disney Afternoon aesthetics. The other various Netflix Dreamworks shows: Puss in Boots, Turbo FAST, Dragons (which moved from CN a few years ago), arguably do adhere to those aesthetics, but vary in quality and lacks cultural permeation. The former point really smothers up the latter.
It's that point, which leaves Dreamworks' programs scattered, random, and unregulated, that seems to allow Disney the opportunity to return to the Disney Afternoon glory. Not only is Disney rebooting Ducktales, but they also are working on TV shows based on Tangled and Big Hero 6. The latter two shows are human based, but, as they are based on some of Disney's more successful animated films, they most resemble the 90s television takes on The Little Mermaid and Aladdin. I also don't think it's no coincidence that Ducktales, Rescue Rangers, and TaleSpin were recently released on iTunes, in their entirety (except for one lone Ducktales episode). In addition, there's the new Darkwing Duck comic that's happening. In mostly all those cases, these shows and announcements lack cultural permeation, but it would be a grave mistake to assume that means they lack an audience or a fanbase. Zootopia and its success is not an outlier, or an excuse to toss aside the significance of a global billion dollar draw. It's an opportunity to examine the very content and context of Zootopia itself, and realize that the world is craving a very specific type of cartoon, one that died out so many years ago.
* to clarify, many of the early cartoons within the Disney Afternoon lineup were originally Saturday morning network-syndicated cartoons, before they were re-packaged as an after-school lineup in the 90s.
** the stylistic nature of the Disney Afternoon show could be a bit more malleable – Darkwing Duck and Bonkers were "wackier" than Ducktales, which itself was looser than TaleSpin – but even in all those cases, fully-realized characters and fully-realized worlds were still firmly established.
Dreamworks' current business struggles exist because it's too busy spreading brands instead of building them.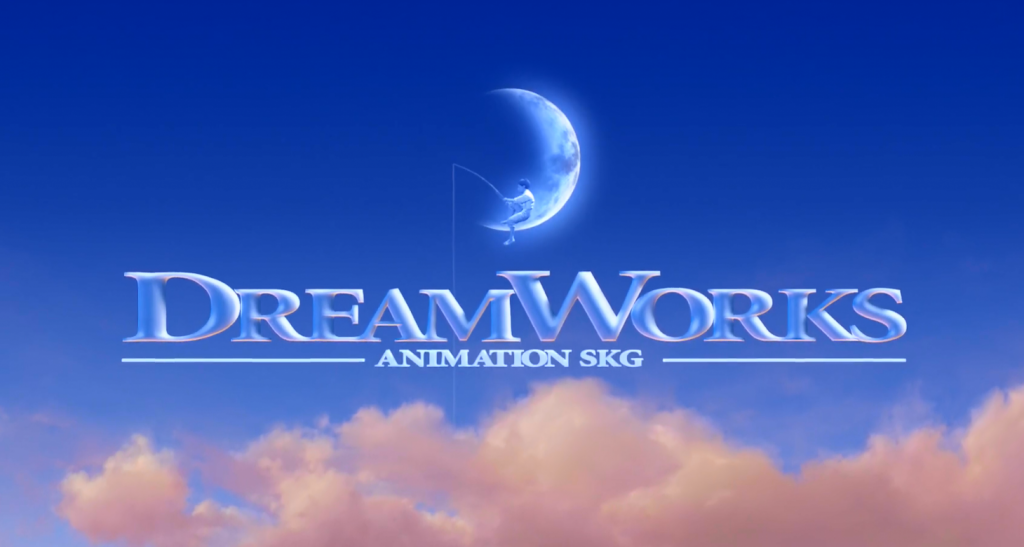 This NYTimes' writeup reads like a parody of a press release of a press release. Dreamworks Animation is rolling out a "comeback campaign" of the iconic character of Lassie, pushing the canine not as a rebooted movie star, but as a merchandise icon – a face that, most likely, will be plastered on several toys and backpacks and studio backlots and canine-related goods. Lassie, who hasn't been significantly in the public conversation since the 70s, will be forced upon us in a prepackaged mold along the line of Grumpy Cat and Doge, and of course, we all know how well corporate-backed memes work out, no matter how much money you put behind them. Time will tell if this is an effective strategy, but this pretty much a striking example of everything that Dreamworks is doing wrong.
As the article notes, Dreamworks Animation has lost money in the last two quarters, due to its underperforming films, which has also led to a wave of firings. Arguably, it forced the studio to switch the premieres of Home and The Penguins of Madagascar: the belief being that the more well-known property will do better financially than the original one, thus helping its bottom line for at least the end of the year. Beyond that though, if one were to actually look at the more specific dealings that Dreamworks have been engaging in, collectively, it reeks of desperation. No one would fault the company for its desire to put itself into as many avenues of content production as possible, producing series for broadcast networks, Netflix, and Youtube – the future of entertainment is there, somewhere, and it's good to have a foot in the ground floor of all of them – but it makes Dreamworks seem distracted and chaotic, spreading its resources thin to produce mediocre, sub-par content.
To get into the company's current mistakes, we should begin years ago, when the successes of Madagascar, How to Train Your Dragon, Kung Fu Panda, and even Monsters Vs. Aliens, put Dreamworks Animation up there along side Pixar as a studio that pushed the boundaries of animated cinema. Prior to that point, Dreamworks was a laughing stock, that silly company that made Shark Tale and Shrek, a franchise that is increasingly looked upon as a joke (in fairness, its declining-in-quality sequels contributed to that). The successes of those later films didn't give Dreamworks the kind of critical consensus that Pixar had at that time, but it proved that the studio could produce enjoyable content not stewing in pop culture references, content with large worlds, rich ideas, and, most importantly, visual variety. (Madagascar brought decent Looney Tunes-esque quality to CGI, a feat almost thought impossible; How to Train Your Dragon created soaring, breath-taking flight visuals; Kung Fu Panda made incredible, thrilling fight-sequences. Monsters Vs. Aliens was just coasting: it's a pretty terrible, forgettable film.)
Deals were put in place to create TV series out of them, which is nothing new, of course. Disney was doing that with great success in the late 90s. Penguins of Madagascar was the first one out, followed by Kung Fu Panda: Legends of Awesomeness, and while the quality of these two shows varies (Penguins of Madagascar had more good than bad episodes; Kung Fu Panda: Legends of Awesomeness, more bad than good), there was a tight focus of pushing these properties through the Nickelodeon partnership, and they were helmed with talented animation producers, who worked on classic shows like Kim Possible and Darkwing Duck. With Monsters Vs. Aliens and Dragons: Riders of Berk coming up the pipeline, a Nick/Dreamworks block of animated shows seemed both ideal and inevitable, like Marvel's deal with Disney and DC's deal with Cartoon Network. The truest form of synergy in action.
Then a lot of things broke down. Disney bought Marvel, which meant the original Marvel shows had to be cancelled and "redone," which threw fans for a loop. CN gave up on DC's properties so haphazardly, with only Teen Titans Go! being the only thing left. Nick was going through its own quiet mini-transition, doubling down on its live-action properties, which left Penguins languishing and Kung Fu Panda only intermittently aired. They were already committed to Monsters vs. Alien, which received a mild marking push, and only netted a single, mediocre season. It didn't help that Monsters. Vs. Aliens is a weak film, with characters that weren't strong or appealing enough to carry a series. But Dreamworks was committed; we could arguably say the company's current "throw it at the wall and see what sticks" mentality when it comes to branding began here.
Curiously, Dragons: Riders of Berk was sold to CN, which should've been given to Nick to push for that "Dreamworks Animation Block". The thing is, CN was going through a very rocky period, with Stu Snyder causing havoc. (His dismissal didn't help Dragon's cause, as the current slate of CN's lineup and TV show pickups clearly indicate the network is going for a signature look.) That being said, Dragons: Riders of Berk is a visually nifty show, even for TV, but is lackluster and dry, lacking any sense of character development. Its emphasis on creating "new" dragons was less a way to explore the world of Berk and more an excuse to line toy stores with new dragon action figures. Add to it the network's mild marketing push as well, and it's a wonder anyone watched the show at all.
Dreamworks first two forays into network TV animation had quality control standards, but it's clear that their minds were elsewhere. The company was, and still is, fascinated with spreading its brand(s) around, without meticulously improving them. In particular, the company has been investing heavily into online acquisitions, like this purchase of AwesomenessTV and its own Dreamworks TV initiative. The number of views these videos have are middling, but what strikes me is how greatly unnecessary they are. Random classic clips from old cartoons that the company acquired the rights to are sprinkled in with really strange "character chats," where Dreamworks characters like Po and Puss in Boots and Shrek blandly talk "to the audience" about goofy topics, topics that would appeal to seven-year-olds. Indeed, it seems like Dreamworks is treating these characters like extras from Sesame Street, but at least that show was willing to talk about jail, death, and war.
The company's flailing TV and Youtube properties are one thing, but the string of poor-performing movies after that truly hurt the company's stocks. Dreamworks' lack of focus has led to disappointments like Rise of the Guardians, Turbo, and Mr. Peabody and Sherman. Only The Croods did decent, which only garnered it a sequel (I assume it's not getting a TV show because none of the major kids networks are biting into the "movie-to-TV-show" trend anymore). How to Train Your Dragon 2 only just made significant revenue (by the studio's standard) due to global box office performances, but its weak domestic opening threw a lot of financial predictions into disarray (and Dragons: Riders of Berk's mediocrity couldn't have helped – but that's the issue. Dreamworks clearly doesn't see the property as something to build upon, collectively, like Marvel does, but more as a name brand that should just be "out there" and generate money.) It's hard to say if the studio really cares through, since the only result was several layoffs and an even more aggressive push to spread the Dreamworks brand around. By this point, they had set their eyes on Netflix.
Agreeing to produce 300 hours of content for Netflix, Dreamworks is aiming to fill that content with series based on King Julian from Madagascar, Puss in Boots, and Veggie Tales. Add to the list Turbo FAST, based on the lackluster Turbo, which currently has fifteen episodes on Netflix right now. It's a grand experiment. Netflix is only releasing this show five episodes at a time, partly due to kids eagerness to rewatch shows, partly due to the massive time-sink in producing the episodes. Titmouse does a fantastic job with a thoroughly mediocre property; I should also give props to the writers for dropping any pretext from the film and creating a goofier, looser show from the ground-up – a "Rescue Rangers meets Amazing World of Gumball" type of program. The most recent five, though, were more scatterbrained and felt a bit lazier, like weaker Regular Show episodes. Is this part of Dreamworks continued inability to focus on one thing at a time? Maybe.
After all, Dreamworks is now developing a film for Hot Stuff, which may be the most inexplicable idea from Dreamworks to date. The company is also reworking Felix the Cat into a marketing brand, which sounds slightly smarter but twice as cynical, similar to the Lassie "branding". There are rumors circling though that there may be a Felix the Cat TV show in the works, which at least gives this idea some weight. Dreamworks is doubling down on its TV animation division, which makes sense for its upcoming Netflix properties, but also adds to the growing sense that studio is culling talent less to cultivate its properties and more to just create content to simply produce and release out into the aether. The company also bought the Trolls property for unknown reasons, and is completely retooling Me and My Shadow, a film that was originally supposed to be released in March of 2014 and seems to be besieged by a host of problem, most likely more so due to the company's recent string of poor box office returns.
Which brings us back to Lassie. Reading that Times article, along with the various articles linked in this post, it's uncomfortable to read the sheer amount of corporate advertising/marketing verbiage spouted about such properties instead of any creative insights into them. That's Dreamworks' current business strategy though, and it's the studio's current dilemma – using its growing acquisitions to create brands without little consideration of their quality or how that lackluster quality would affect the bottom line of their future output. (Pixar knows that feeling; once a name associated with quality, it now has a mark against it, with critical disappointments like Cars, Brave, and Monsters University – and for the record, I liked the first two). By focusing way too much on spreading its brands around instead of working to make a few brands actually worth following, the company is hurting itself way more than it needs to be. If Dreamworks keeps it up, creating actual good work will be nothing but a dream.